Enjoy your stay in Toronto. I have...

Leave Me A Message!!!!!!!!!!!
You'll find me here...
Love`s Not A Sin!
Love It!
Like It
It Could Grow On Me
Not My Prefered Style
I don`t like it
Create Your Question - Worldsentiment.com
OK, 2 Things,
TO is Pronounced TEE-OHH;
Street Kids Put Coffee Shops's' Owners's Kid's Thru College so you should Be Nice To Us!!
OK i'm done ranting ;)
People's Government Funding is threatened by my telling my story; this results in discrimination and prejudice towards myself; this means I have been forced to tell you about my Life On The Street.
I Have Spent Many Days And Nights In

Toronto Parks

(Link 2 InComPlete List) And Other City And Private Properties:
Cawthra Park
Jimmie Simpson Park
Grange Park
check this out:
Beneath Nathan Phillips Square is one of the world's largest underground parking garages, with space for 2,400 cars.
yes i've slept in that parking garage ;)
Mel Lastman Square
Bank Machines
Subway Trains until about 1:30 in The Morning
Dip'N'Sip
Country Styles's
Baker's Dozen's's's
StarBucks's's
Taken From TO (pronounced TEE-OHH people!) Police Website:
$$$$$$$$$$$$$$$$$$$$$$$$$
51 Division has a new Station!
Dunlop Farrow Architects were retained by the Toronto Police Service to design the new facility for 51 Division. On February 29, March 1 & 2, 2000, Toronto City Council authorized the acquisition of 296 Front Street East, (formerly the West Gas Purifying House), for the location of the new 51 Division. The West Gas Purifying House, built in 1899, is a heritage designated structure (By-law No. 9-78, dated January 16, 1978). The main west house building, plus two ventilation shafts on the north side, were retained and fully restored to provide a unique setting for this modern community oriented police facility.
$$$$$$$$$$$$$$$$$$$$$$$$$
A Derelict house just north of there on parliament, which has since been turned intio a parking lot sometime since 1999;
The Houses on top of where woodbine racetrack used to be, B4 they were finished there were no locks on the doors ;)
I Remember Drinking Lots At Church And Wellesley;
And The Queers Getting Pissed That I Wouldn't Turn Tricks ;)
Things I Remember:
Sleeping In -40's weather
Smoking Lots Of Weed With Lots Of People
BBQ's @ Angel's
Hanging Around In Large Crowds ;)
Point Form:
(in rough chronological order)
Grade 3,4,5: The School,

Howard Public School

decides It's Time I Saw A Shrink... They Also Arrange For Some "Big Brother" guy to follow me around The School;
CAS starts sending some guy to take me out for a few hours at a time, he takes me to
High Park
...
Except At First, I Never Said A Word To The Shrinks They Had My Mom Take Me To See;
They Always Managed To Turn What I Said Into Something That Would Piss Off Teachers, Parents, Principals etc.
October 1998:
February 11 1999:
My 16th Birthday, now too old for CAS to be legally required to help me, even though I had been asking for help since the previous Summer, 1998, when i had just turned 15.
Soon after I turned 16, I came home from school,

Contact Alternative High School

, went upstairs to the room me and two others shared, and I forget if i was sitting or Laying on the Top Bunk, when Police And Ambulance People Came Into My Room and asked me to go with them in the ambulance; I couldn't understand what was happening, I kept asking the staff Temporarily in charge of the House what was going on; No Help; the Police Carried Me Out By Holding me One on Each Arm while i folded my legs up under me so they would have to carry me; I Didn't Want To Go; when we got to the cruiser - # 5405 from

54 Division

- I swung my legs out and kicked the Car, right on the Door Number on the right side rear fender and dented it; The Police Didn't like me;
I was supposed to go voluntarily, but nobody told me what was happening; Just:"come with us"; the Police Took me to

East General Hospital

; The pulled my hair; I was strapped to a gurney and some guy that works there started hitting my hands;
This was because somebody filled out a Form 2 "under the Mental Health Act" or some shit like that, to have me hospitalized for up to 3 days;
April 1999 I think:
I first came to
LoveCry
, Chris brought me from in front of The Evergreen first /second night;
I knew Chris from Bridgeway Group Home @ 74 Fulton Avenue, North of The Danforth, East Of Broadview where I ended up in October 1998 trying to get into "Care" , that is Metropolitan Children's Aid Society to take me into custody so I could go back to a Group Home;
Anyway, that's how I met Chris who went by "Grease" On The Streets, but since we were Friends I call him Chris;
And Chris introduced me to Angel, who at the time lived with Jeremy and Shaun and Alicia and these people Helped Me;
Taught me how to Pan and sell
NewsPapers
, that is panhandle, spange, spare change, begging etc. well enough to make enough to not have to Steal, Prostitute or Sell Drugs;
Enough of You Reading This have given me money just cuz I Asked Nicely or just cuz I was Sleeping In a DoorWay somewhere; Thanx
It Has Kept Me Out Of Trouble
Angel Also made sure people knew I was Connected To
LoveCry
and Look Out For Me, We (
LoveCry peoples
) All Looked Out For Each Other On The Street;
We all Learned How To Squat and Stay Out Of Trouble;
September - October 1999:
From
EverGreen
I somehow Got Into The S.W.Y.M. Project which has since been usurped by other non-profits Downtown and changed names to Youth Skills Zone first, and then Street Involved Youth Program - S.I.Y.P.
I remember my last cheque from Those Guys - Walter (deWalter ;} ) and Friends; Walter was working at Horizons too at some Point;
$950.00 Bucks! or so; 16 Years Old Too Young To Get Welfare And Too Young To Rent A Place without an "IN" like a friend and too UnConcerned about Living Like EveryBody Else;
And Besides, it was New Year's Eve 1999, there was Alcohol, Ecstasy, Weed, and whatever else Other Folks Did With Their Time And Money so i sort of Partied The Money Away; Angel Looked Sad When I Told Her
Heidi Ann de Gasso had Just Died Too and I was Sad, Depressed, Drunk, High, Rolling, and Sketching;
Me, Natasha, Rick and Twiggs, stayed there, We Found Ecstasy from some Kid at Isabella Cafe - 10 For $160 I Think;
But I wasn't into Weed So Much Back Then These Guys Having Just Introduced Me to Smoking
I remember Hooded Sweaters and Sleeping Bags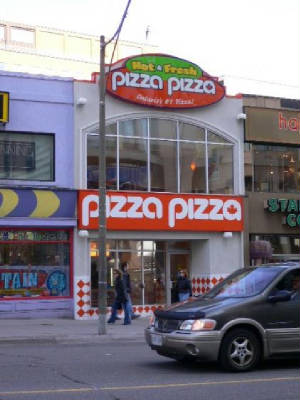 Fall-Winter 2000 - October 2001:
I met a lot of people at Yonge And Eglinton;
Bruce used to come by at night and smoke his pipe with me;
They used to let me sleep in front of their stores and always made sure i had coffee in the morning ;)
Except For The
Salvation Army Church
which expected me to Give Them 10% of my
NewsPaper Money
and when i didn't they started telling my customers... umm... well they tried to turn them against me for some reason but it didn't really work :)